Umro je Mr. Roboto (tako su ga nazivali Japanci). Smrt čovjeka koji je svojom idejom industrijskog robota započeo novu eru u razmišljanju civilizacije o strojevima i samoj  sebi  prošla je gotovo nezapaženo.
 U Hrvatskoj su je zabilježile samo jedne novine.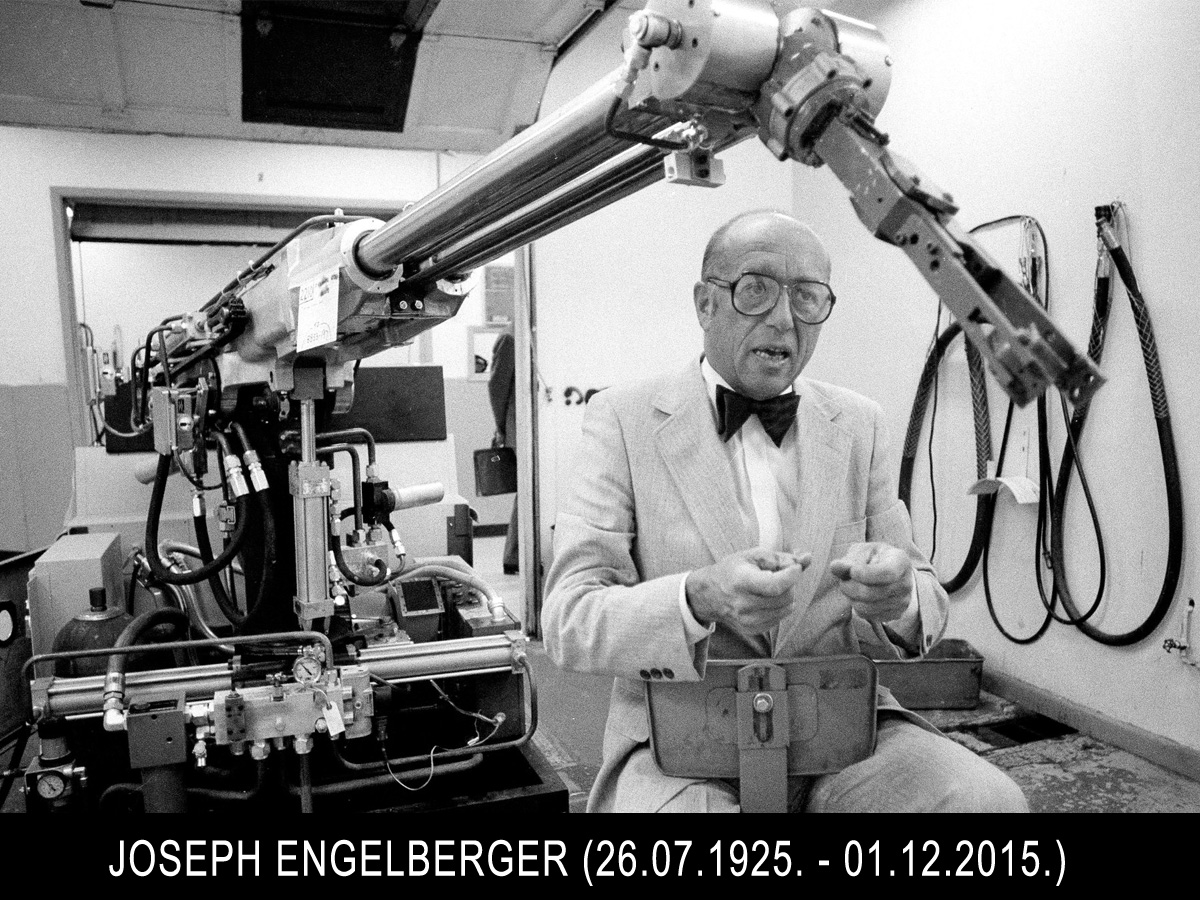 Pišem ovo sjećanje točno mjesec dana nakon njegove smrti 1. prosinca 2015. godine. Ispričati ću priču o početku suvremene praktične robotike u nekoliko lapidarnih fleševa:  1956. susreo je  Joseph Engelberger izumitelja  Georga Devola gdje su pričali  o Georgovu posljednjem izumu  "Programmed Article Transfer".  "Podsjeća me to na robota!" -komentirao je  Engelberger, pasionirani čitač Asimovljevih znanstveno fantastičnih  pripovjedaka o robotima. 
               1957. godine uspio je  Engelberger, koji je bio direktor "Consolidated Controls Corp. ", nagovoriti upravu te tvrtke da financira razvoj Devolova izuma. 1959. godine bio je prototip robotičke ruke "Unimate"- 001 teške 1300 (kg)  instaliran na proizvodnu  liniju u tvornici "General Motors" u  Trentonu. Vrlo brzo broj im je narastao na 450. 1961. godine Engelberger osniva "Unimation, Inc." prvu robotičku tvrtku. 1969. prodaje licencu za proizvodnju Unimate robota Japancima. Sve je ostalo dobro evidentirana povijest. Automobilske tvrtke počinju se natjecati u korištenju industrijskih robota što je i do danas ostalo nepromijenjeno. 
               Pojava manipulacijskog industrijskog robota "Unimate" smatra se jednim od najvažnijih događaja u povijesti civilizacije.  U početku to baš i nije naličilo na ovu današnju robotiku. 
Ali je ljude jednako uzbuđivalo. 
               Bez biografije Josepha Engelbergera nemoguće je razumjeti korijene i početke onoga što se danas  robotika jest.
  Nešto šire o Engelbergeru u članku koji je u okviru serijala "Povijest robotike"  objavljeno u časopisu "ABC TEHNIKE"  koncem 2012. godine.
  [Članak iz časopisa ABC TEHNIKE (pdf)]
Igor Ratković